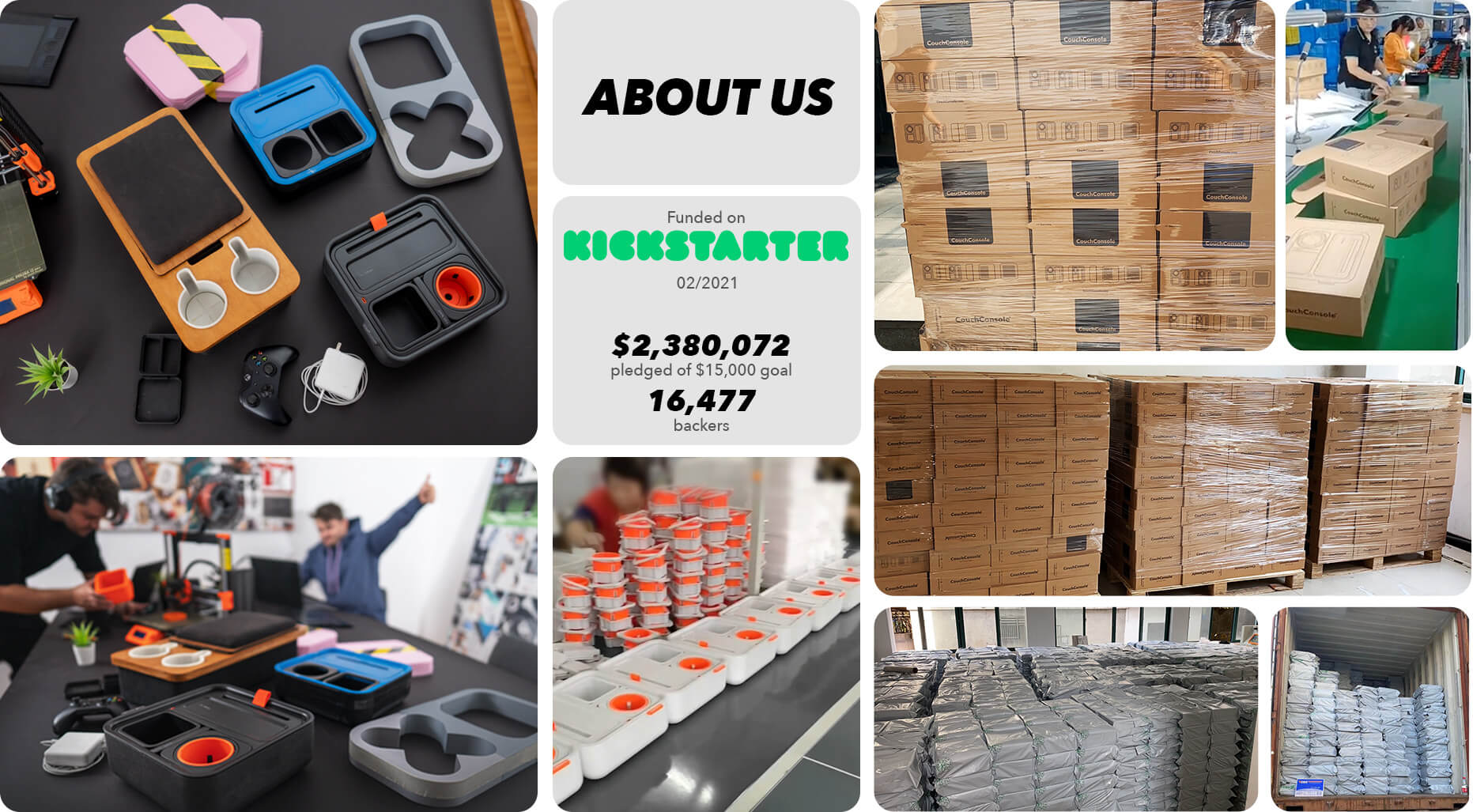 Our Story
How it all started
We love the cupholders in our cars, so why not enjoy the "luxury" of having a cupholder on our couch? That's how the idea came to life, and of course we went the extra mile and created not just a couch cupholder, but everything that comes with it: snack holder, phone stand, charging dock, remote tray, and a storage pocket. All in a light, compact & modular pack.

After numerous prototypes, the CouchConsole was launched on Kickstarter and got funded in less than 24 hours. Supported by people all over the world, it was the most popular project on Kickstarter during its entire run and ended up raising over $2.3 mil. That was only the beginning.

Production wasn't easy. Over 30000 units preordered, an ongoing pandemic, material shortages and a complex product to build from the ground up. But we made it!
Despite the inevitable delays, we somehow managed to pull it off and over deliver on our promises in terms of quality and features. 

Now that we know that thousands of people are excited about our idea as we are, we will continue to work around the clock, adding numerous upgrades and future add-ons along the way based on feedback. 
The journey continues, and we'd love you to be a part of it. 
We'll make it worth it!