Think of it as a car's armrest with cupholders, but for your couch or bed!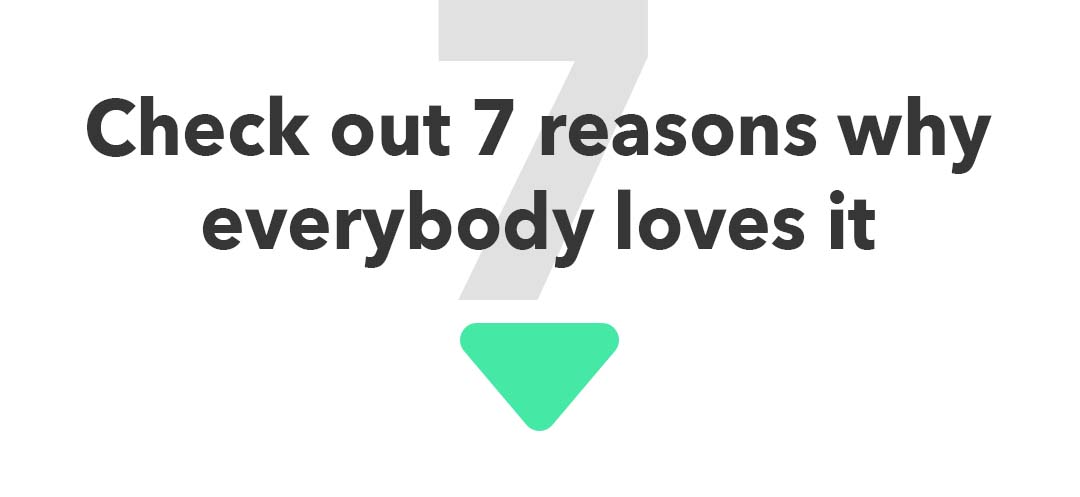 1. Keeps your drinks from spilling
The Self-Balancing Cupholder ensures your drink will stay in a vertical position even on uneven sufaces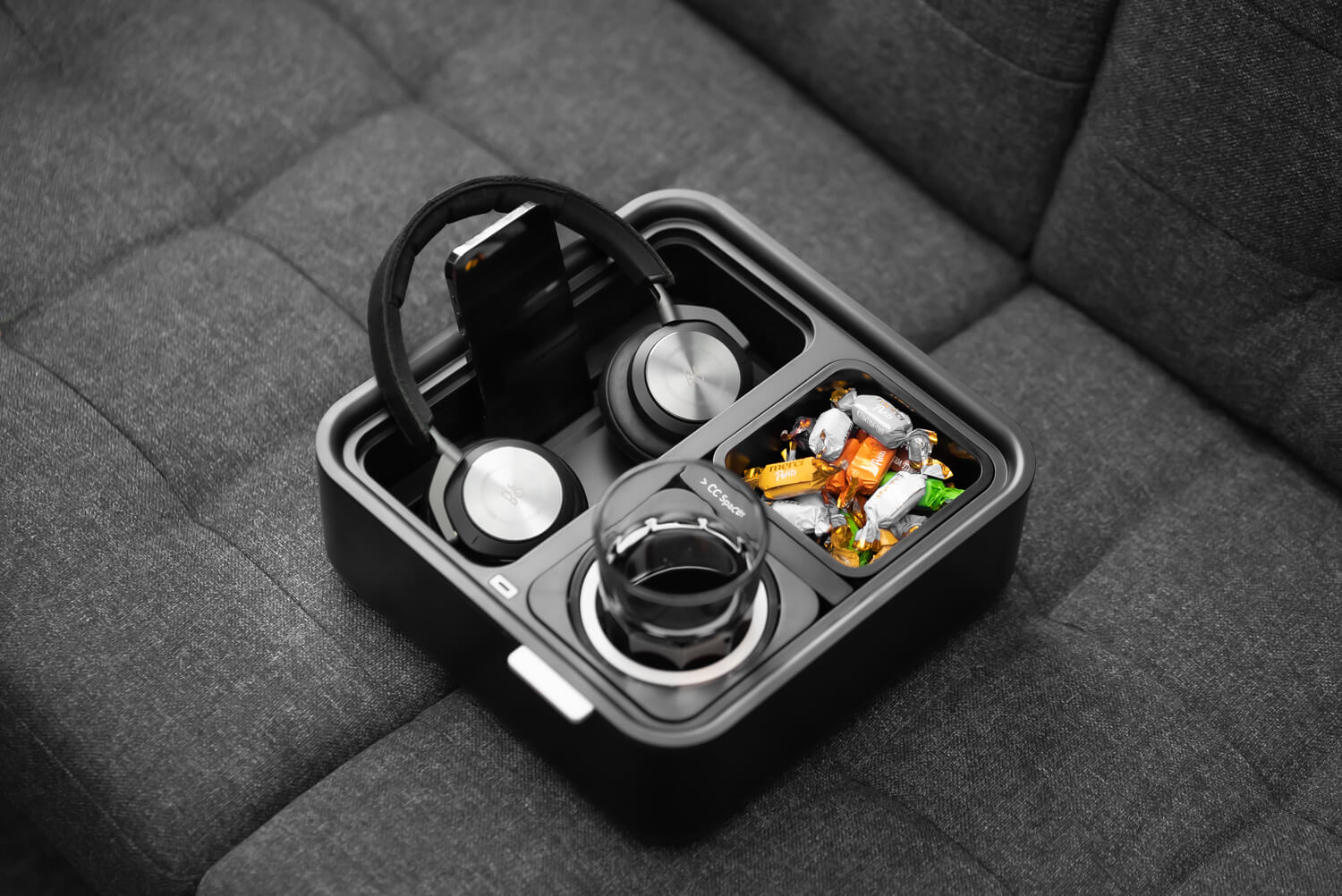 2. Easily move your setup where you need it
Unlike a traditional table that stays fixed, you can take the CouchConsole where you need it - in the bedroom, living room or even outside
3. Armrest & Storage space
A generous storage space so can keep your cables, controllers, batteries or even snacks close by ready for whenever you need them.
The Organizing Tray has a phoneholder and an area to keep things like remotes, glasses or earphones in place. 
4. You can Mix & Match
The modules are independent from one another and interchangeable for a number of reasons:
- so you can mix and match to create your perfect setup
- so it won't become obsolete - you will be able to upgrade it in the future according to your needs
5. Charging Plug
Don't run out of juice & ave quick access to power
The USB-C plug on top gives you easy access to power when needed. It connects to the storage space where you can attach any external battery with a USB-C output. 

*External battery not included in the pack.
6. Ideal Gift
Running out of gift ieas for a close one? This is an unique and useful product everyone can use! Plus you don't have to stress about the sizes.
Use it for years to come
7. Long Lasting
Unlike other products out there, the CouchConsole® has a long lasting life cycle.  A pair of sneakers, for example, will last you a couple of seasons - a CouchConsole you will get to use for years.  Plus, if any of the modules gets outdated you will be able to easily change it with one that suits your needs.
The Cupholder
Self-balancings so your drinks will stay vertical even on uneven surfaces
The Snack Cup
Can also fit Mugs! It's made from food grade materials
The Organizer
With soft padding on the back so you can use it as an armrest
The Spacer
Transforms into a lid for the snack cup
Add-ons
Save 51%
Save 51%
Save 25%
Save 27%
This product has no reviews yet.